ALL-IN-ONE
your perfect trademark search & application service and all in one fixed fee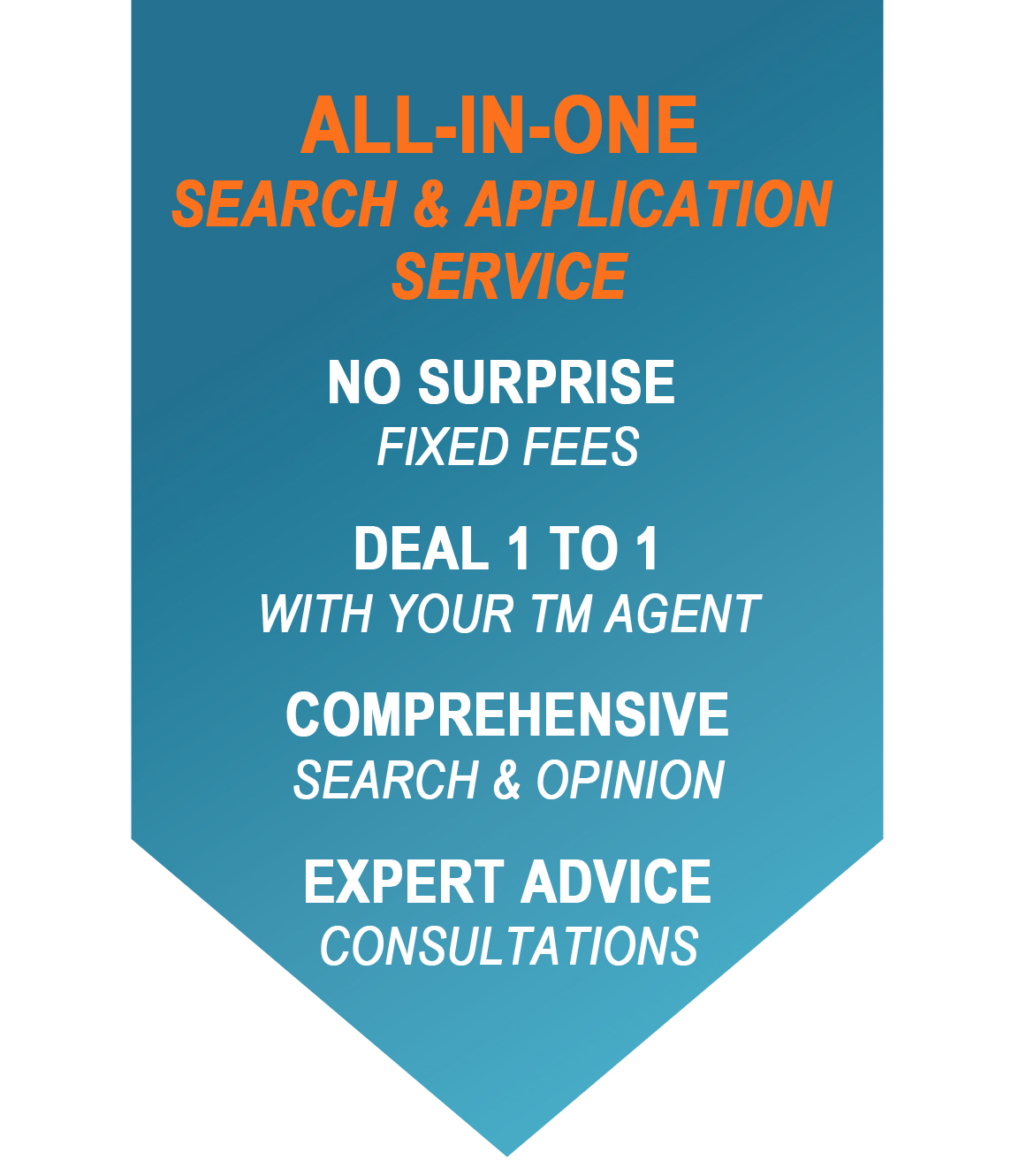 If you're a busy SME or overworked multinational executive, one thing you are short on is …time. At TMR Fitzsimons, ALL-IN-ONE, our Fixed-Fee Trademark Search and Application Package for Irish, UK and Community Trademarks, offers a straight-forward, no surprise, comprehensive and personal trademark application service. The specialist insight ALL-IN-ONE provides gives you the peace of mind of knowing your trademark is in expert hands, while you focus on building your business.
By choosing TMR Fitzsimons as your trademark agents, you will enjoy immediate access to knowledgeable intellectual property advice from a skilled trademark attorney who understands your business, at any time during the trademark registration process or afterwards. You can read more about the steps involved in our ALL In ONE package here and you can call us to find out just how comprehensive it truly is and how we can help your business.

Seven steps to your registered trademark…
Step 1: First Phone Consultation
An initial 20 minute phone consultation lets us establish your trademark needs and advise on how you should proceed.
Step 2: Comprehensive Trademark Search and Opinion Letter
Within five business days, we complete a comprehensive trademark search and give you our detailed opinion letter highlighting the main risks identified. We examine earlier trademarks in the Irish, UK, Community and WIPO international trademark registers and carry out several other searches.
Step 3: Second Phone Consultation
You can schedule a phone consultation with your trademark attorney to discuss the trademark search results and our opinion letter. We can clear up any questions you have and we will advise on what goods and services to protect. We offer a second free trademark search as part of our service, if needed.
Step 4: Preparing and Filing the Trademark Application
Your trademark application is prepared and you will be sent details for final approval. With our expertise, you can be confident that your application properly protects your trademark.
Step 5: Tracking your Trademark Application
We deal with all procedural (non-substantive) correspondence from the trademark registry, so that you don't have to worry about it. If the trademark office raises any objections, we'll advise you about them and how to respond and estimate the cost of preparing the response.
Step 6: We're here if your Application is Opposed
When your application is advertised, we will keep you informed on any trademark oppositions filed and will let you know when the time is up for others to oppose your application. If any oppositions are filed, we advise on the issues raised, what steps you can take and we estimate the cost of preparing a response and negotiating on your behalf.
Step 7: Completing the Trademark Registration
We will deal with correspondence from the trademark registry, obtain your trademark registration certificate and mail it to you along with our congratulations.